Bob Nesbitt wins the Softtie Award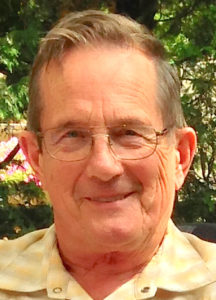 Chris White, creator of the Spirit of Tony Turner Award (the "Softtie"), has announced that the latest winner is Bob Nesbitt, founder and producer of the Ottawa Grassroots Festival and a highly-respected figure in the local music scene. His work over the years has created countless opportunities for musicians to evolve as artists and connect with audiences and with one another. Tony Turner will present the award to Bob at a song-circle concert on Sunday, November 18 at Westboro Masonic Hall, with Tony, Greg Kelly and Pat Moore as performers, presented by Spirit of Rasputin's.
As the long-time leader of the Ottawa Folk Festival Site Construction crew, Bob Nesbitt led 40 enthusiastic volunteers to design, build, operate and dismantle the complex and magical Britannia Park site. In 2011 he and his crew created the Grassroots Festival, a community event that emphasizes inclusiveness and participation.
Bob has also provided major assistance to events including the Ottawa Dragon Boat Festival, the Community Cup Multicultural Festival, the Music and Beyond Festival, and the Hope Volleyball Festival. He operates the sound console for the Spirit of Rasputin's weekly Open Stage event, and is always looking out for new talent to encourage and showcase.  He has created initiatives to connect musicians with students in elementary and secondary schools.