Support our friends at CKCU
CKCU FM 93.1 is a listener-supported radio station based on the Carleton University campus, and they have offered Spirit of Rasputin's and the Ottawa music community tremendous help over the years. They are now in the midst of their 2018 fundraising drive.
Help them with a pledge at https://www.ckcufm.com/pledge/, or you can do it by phone at (613) 520-3920.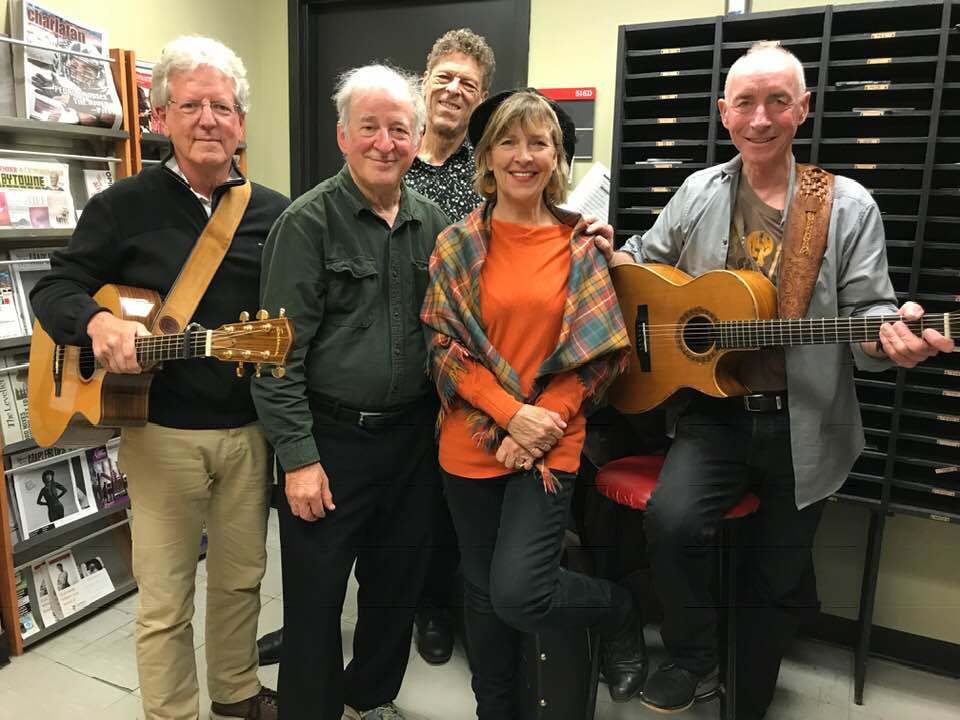 A great friend and supporter of ours at CKCU is Chris White, host of Canadian Spaces. With typical enthusiasm, Chris hosted us the day of our October 6 concert. Front, left to right: singer-songwriter Alan Sandeman, David Mayerovitch and Susan Sweeney Hermon of Spirit of Rasputin's, singer-songwriter John Hanson. Rear: Chris White.