Lynn Miles opens our new
season on September 21
Award-winning Ottawa singer-songwriter Lynn Miles will open Spirit of Rasputin's 2019-2020 season with a solo concert on Saturday, September 21 at 8:00 pm at Westboro Masonic Hall.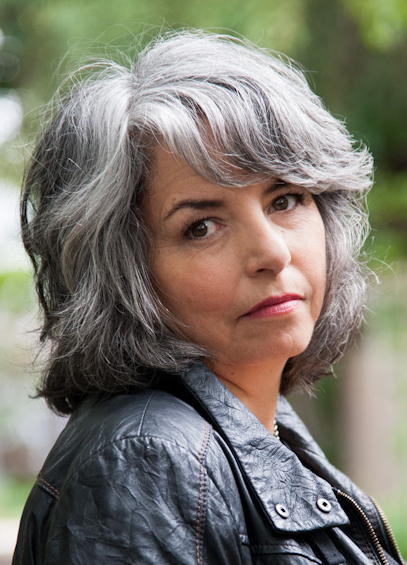 Lynn has 15 albums to her credit and has won the Juno award for Roots Traditional Album of the Year, with two additional nominations in that category.
She's won four Canadian Folk Music Awards as a solo artist, including two as Songwriter of the Year. She and her duo partner Lynne Hanson in The LYNNeS won Ensemble of the Year and English Songwriters of the Year at the 2018 Awards.
Americana artist Claire Lynch recorded Lynn's "Black Flowers" on her 2016 Grammy-nominated album "North By South".
"Folk music has many voices but hers is a voice that stands out, it's a voice that knows the ways and long twisting back roads of the world, a voice that has lived and conveys that living through every song. It's a voice we all know."
James Diaz, Anti-Heroin Chic
Lynn Miles in concert
Saturday, September 21, 2019
Westboro Masonic Hall, 430 Churchill Ave. N. at Byron, Ottawa
Tickets $20 online (PayPal or credit card) or at the door (cash only)
We expect tickets to go quickly, so advance purchase is recommended.
---
Spirit of Rasputin's, Ottawa's folk music society, continues its musical activities over the summer with our popular Monday night Open Stage at the Whispers pub in Westboro, as well as the Folk-along Jam on Tuesday nights at the Vimy Brewing Company.
Meanwhile, there are lots of musical events going on around town, many of them involving our Spirit of Rasputin's regulars as performers or organizers. Check them out on our friends' events page. Presenters are welcome to submit an event for listing there.
Subscribe to our free newsletter to stay up to date on all things Rasputin.
---
Comments or questions? Write to comms@rasputins.org
Website issues? Write to webmaster@rasputins.org
---