THIS WEEK:
Our annual Open Stage Christmas party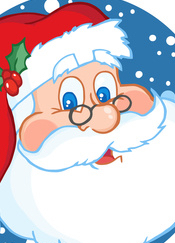 will be held on
Saturday, December 15 at 7:00 pm
The Olde Forge, 2730 Carling Ave.
No charge
Spirit of Rasputin's Open Stage talents perform for the festive season. Lots of music, food and fun!
Please note the special parking arrangements.
---
---
Holiday cancellations
The Tuesday night Folk-Along Jam is cancelled on:
December 18, December 25 and January 1
The Monday night Open Stage is cancelled on:
December 24 and December 31
---
Other musical presenters are welcome to submit an event for listing on our site.
---
A call for performers for Hospice Care Ottawa.
---
Here's a message of welcome about our season from our President, Susan Sweeney Hermon.
And here are some friends' events that may interest you.
Explore our new website and find out what we've got for you this season.
Comments or questions? Write to comms@rasputins.org
Website issues? Write to webmaster@rasputins.org