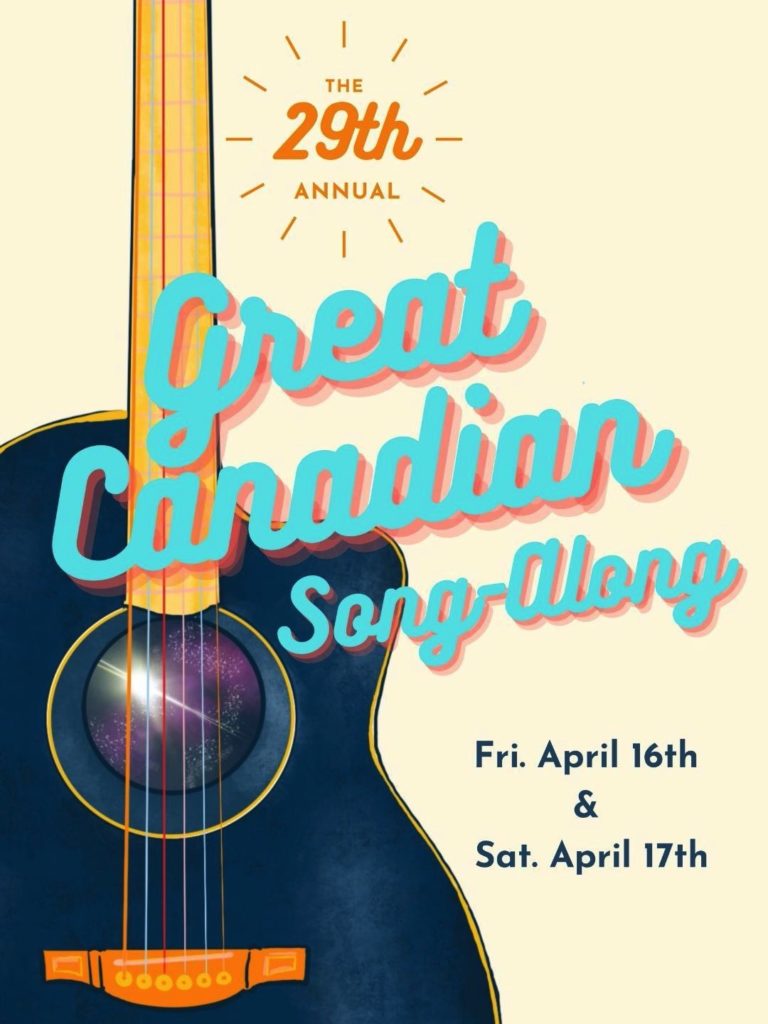 The Great Canadian Song-Along returns for its 29th year this Friday and Saturday, April 16 and 17 from 7:00 to 10:00 pm Eastern both nights on Facebook. More than 40 songwriters will be performing their brand new songs live. It's free for anyone to watch at https://www.facebook.com/canadianfaces. Check out the full schedule and talent lineup here.
✩ ✩ ✩ ✩ ✩ ✩ ✩ ✩ ✩ ✩
A special Gil's Hootenanny is announced
Spirit of Rasputin's is proud of our annual partnership with Gil's Hootenanny. Here's the news about their very special 2021 edition.
✩ ✩ ✩ ✩ ✩ ✩ ✩ ✩ ✩ ✩
Lynn Stevenson, a longtime member of the Spirit of Rasputin's community, records her thoughts on the pandemic.
✩ ✩ ✩ ✩ ✩ ✩ ✩ ✩ ✩ ✩
Owing to the pandemic, all Spirit of Rasputin's live events are cancelled until further notice. However, our weekly sessions continue via Zoom: the Monday night Open Stage and the Tuesday night Folk-Along Jam.
✩ ✩ ✩ ✩ ✩ ✩ ✩ ✩ ✩ ✩
Our friends' events
We continue to publish here on our website announcements of scheduled online or broadcast musical events of interest to our audience. To send us a notice of your event go here.
.
We now also publish links to music that people can access at any time: individual songs, a playlist, your website or Facebook page.
To submit one or two links (no more), you'll find the form here. The music must be performed and/or written by you or by a group of which you are a member.
---
---
Subscribe to our free newsletter to stay up to date on all things Rasputin.
Comments or questions? Write to comms@rasputins.org
Website issues? Write to webmaster@rasputins.org