Gil's Hootenanny
& Spirit of Rasputin's
present
BIG SING OTTAWA!
All tickets for this event are SOLD OUT

with EVEMARIE BRUNELLE
Sunday, October 27 from 3:30 to 5:30 pm
Westboro Masonic Hall, 430 Churchill Ave. N.

Sing together in harmony to experience a powerful source of energy, connection and joy! We will learn simple songs from around the world in unison and in harmony.
All ages welcome. No experience necessary. All voices welcome!
Led by Evemarie Brunelle, graduate of the Community Choir Leadership training. Founder of Allez Chante! in Montréal, non-auditioned choirs, since 2009.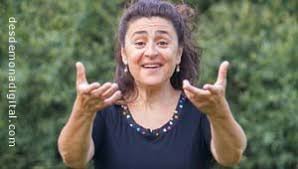 Evemarie is known for her dynamic song leading, the quality of her presence, clarity of her instruction and her magnificent voice.
allezchante.ca

---
Spirit of Rasputin's, Ottawa's folk music society, continues its musical activities with our popular Monday night Open Stage at the Whispers pub in Westboro, as well as the Folk-along Jam on Tuesday nights at the Vimy Brewing Company.
Meanwhile, there are lots of musical events going on around town, many of them involving our Spirit of Rasputin's regulars as performers or organizers. Check them out on our friends' events page. Presenters are welcome to submit an event for listing there.
Subscribe to our free newsletter to stay up to date on all things Rasputin.
---
Comments or questions? Write to comms@rasputins.org
Website issues? Write to webmaster@rasputins.org